Software Design Patterns
Florian Rappl, Fakultät für Physik, Universität Regensburg
Software Design Patterns
Introduction to modern software architecture
OOP is a different way of thinking in programming
Instead of having only functions that modify data we have objects that carry data
These objects also have associated functions (then called methods)
Advantage: Clear separation possible
Such objects are usually so called instances of classes
Objects are described by the data they carry (which are called fields)
Creating own data types is mostly based on either structures or classes
Structures should be used for immutable, primitive, i.e. small and atomic, types
Classes should be seen as complex, i.e. compound, types that are build from other types
Some languages impose restrictions and behavior depending on which kind is chosen (mostly managed languages)
In this lecture we will exclusively use classes
Encapsulation enforces modularity
Inheritance creates groups of similar objects and makes classes re-usable
Polymorphism lets specializations implement their own behavior
Decoupling makes code highly testable, exchangeable and general
Simula (1967) initiated the idea
OOP became popular with Smalltalk (mostly due to GUI)
In the 80s Ada and Prolog followed
Also C++ and Objective-C were introduced
With Java the ideas of IL, managed code and OOP merged
Finally C# took the ideas of Java even further
Some languages are pure: Eiffel, Scala, Smalltalk, Self, ...
Others are focused on OOP (they still have procedural elements): Delphi, C++, C#, Java, Python, JavaScript, ...
Some are derived from procedural ancestors: Pascal, VB (from Basic), Fortran, Perl, PHP, COBOL, ...
There are also object-based languages, i.e. they support data types but not all OO features (like Modula-2)
We will focus on C++, C# and Java
using System;

public class Program
{
    public static void Main(String[] args)
    {
        Console.WriteLine("Hello, World!");
    }
}
import System;

public class Program {
    public static void main(String[] args) {
        out.println("Hello, World!");
    }
}
#include <iostream>
using namespace std;

class Program {
    public:
    void Hello() {
        cout << "Hello, World!";
   }
};

int main(int argc, char **argv) {
    Program *p = new Program();
    p->Hello();
    delete p;
    return 0;
}
class creates a class
static marks methods as being instance independent
using imports types from namespaces
public sets members as being visible outside of the class
private members are accessible from the outside
Primitive types like in C (int, char, double, ...)
Overall quite similar to C#
Inheritance is done by a keyword (extends) and not an operator (:)
Differentiates in inheritance kind by a keyword (implements)
Types are imported with the import keyword
The protected modifier is like private, but lets derived classes access the members
We have to take care of the memory
Classes should always be created with new
Accessing member variables of objects is then done by ->, as opposed to the . in other languages
Freeing objects can be achieved by calling delete (beware of arrays!)
Modifiers do not have to be set explicitly, but for blocks
Header files have to be included as well
These are functions that are called implicitly after allocating memory
Special form: No return value and same name as the class
They can be used for doing initialization or checking on conditions
They could throw exceptions
We can specify arguments to impose dependencies
Constructors also have a modifier, i.e. they could be restricted to be accessed from derived class constructors or only within the same class
This can result in a very handy pattern: the so called Singleton pattern
Classes allow us to implement a method and re-implement the same method in a derived class
This feature is called polymorphism
The idea is that even though one talks to a more general kind of type (not knowing the specialized one) one accesses the special method
The method is selected by a method selection algorithm
This is either done at compile-time (special overload, C++) or at run-time (virtual method dispatch over a function table)
public class Shape
{
    public virtual void Draw()
    {
        Console.WriteLine("Base draw");
    }
}
class Circle : Shape
{
    public override void Draw()
    {
        Console.WriteLine("Drawing a circle");
    }
}
class Rectangle : Shape
{
    public override void Draw()
    {
        Console.WriteLine("Drawing a rectangle");
    }
}
public class Shape {
    public void draw() {
        System.out.println("Base draw");
    }
}
class Circle extends Shape {
    @Override
    public void draw() {
        System.out.println("Drawing a circle");
    }
}
class Rectangle extends Shape {
    @Override
    public void draw() {
        System.out.println("Drawing a rectangle");
    }
}
class Shape {
    public:
    virtual void Draw() {
        cout << "Base draw";
    }
};
class Circle : public Shape {
    public:
    void Draw() {
        cout << "Drawing a circle";
    }
};
class Rectangle : public Shape {
    public:
    void Draw() {
        cout << "Drawing a rectangle";
    }
};
In Java every method is virtual, except those which are marked final (cannot be overridden or hidden)
C++ does not require placing an override keyword
The @Override annotation in Java prevents typing mistakes (it is not required, but strongly recommended)
In C# the override is required, even though the method has been marked as virtual
Previously we have seen a way to re-implement methods
Additionally we can enforce implementation
An abstract method is such a method that is required to be re-implemented
Abstract classes are classes that can never be instantiated
These two concepts build the foundation of many patterns
public abstract class Ball
{
    public abstract int Hit(int speed);
}
public class BaseBall : Ball
{
    public override int Hit(int batSpeed)
    {
        //Implementation
    }
}
public abstract class Ball {
    public abstract int hit(int speed);
}
public class BaseBall extends Ball {
    @Override
    public int hit(int batSpeed) {
        //Implementation
    }
}
class Ball {
    public:
    virtual int Hit(int speed) = 0;
};
class BaseBall : public Ball {
    public:
    int Hit(int batSpeed) {
        //Implementation
    }
};
C++ does not have special keywords
Any class having abstract methods is abstract
Abstract classes have to be marked as such in C# or Java
It is not possible to create instances of abstract classes
Abstract classes are useful to group something which has at least one method, which requires different implementation
A step further than abstract classes are interfaces
An interface is like an abstract class without any code
It could be seen as a contract (sets up what kind of methods should be available)
In modern software development interfaces are crucial
Goal: Reduce dependencies and decouple classes
interface IShooter
{
    int Ammo { get; set; }
    void ShootAt(int x, int y);
}
class Player : IShooter
{
    /* Implementations */
}
interface Shooter {
    void setAmmo(int value);
    int getAmmo();
    void shootAt(int x, int y);
}
class Player implements Shooter {
    /* Implementations */
}
class Shooter {
    public:
    virtual void SetAmmo(int value) = 0;
    virtual int GetAmmo() = 0;
    virtual void ShootAt(int x, int y) = 0;
}
class Player : public Shooter {
    /* Implementations */
}
C# offers special constructs called properties (otherwise we prefer to use the so-called bean convention)
In C++ interface-like types can be created by abstract classes that contain only abstract methods marked as public
Java requires a different keyword for implementing interfaces (however, for us this is educational)
In C# and Java methods in interfaces have implicitly a public modifier
| C# | Java | C++ |
| --- | --- | --- |
| Managed | Managed | Native |
| Pointers possible | No pointers | Pointers required |
| High OO | High OO | Low OO |
| With Mono | Cross platform | With Qt |
| C# 5 | Java 7 | C++11 |
| Lambdas | Proxy | Lambdas |
| Events | Custom | Custom |
C++ allows multiple inheritance, plus merging again
Here we can build a diamond structure with a base class A, two subclasses B and C and a class D, that inherits from B and C
Problem: We now have the methods have A duplicated
Also the data of A is duplicated
Solution: Instead of doing a normal inheritance, do a virtual one
C#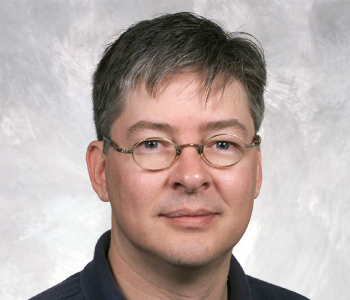 Hejlsberg
Java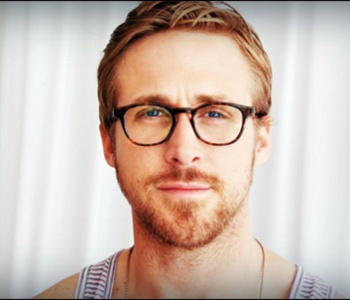 Gosling
C++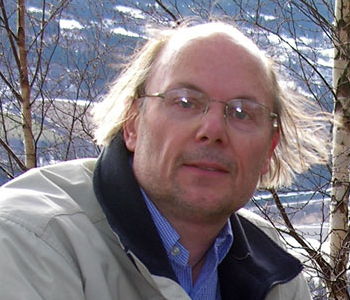 Stroustrup
Objective-C is an OO language that is empowering iOS and OSX applications
Vala is using a lot of C# and D concepts to create native code
Eiffel is build upon design by contract and is enforces OO principles
JavaScript is a fully OO scripting languages, however, it is prototype-based and not class-based
Visual Basic is a popular extension of Basic with OO in mind
Functional OO languages like F#, Scala and others mix concepts
A general reusable solution to a commonly occurring problem
The context for the problem (and solution) is software
Since it is a pattern it can be transformed to apply to our problem
They usually follow best practices, even though the implementation might not
Languages might enhance using these patterns
Sometimes languages already provide integrations, which should be preferred
Drayton, Peter; Albahari, Ben; Neward, Ted (2002). C# Language Pocket Reference.
Gosling, James; Joy, Bill; Steele, Guy L., Jr.; Bracha, Gilad (2005). The Java Language Specification.
Alexandrescu, Andrei; Sutter, Herb (2004). C++ Design and Coding Standards: Rules and Guidelines for Writing Programs.
Gamma, Erich; Helm, Richard; Johnson, Ralph; Vlissides, John (1995). Design Patterns: Elements of Reusable Object Oriented Software.